1880 – 1900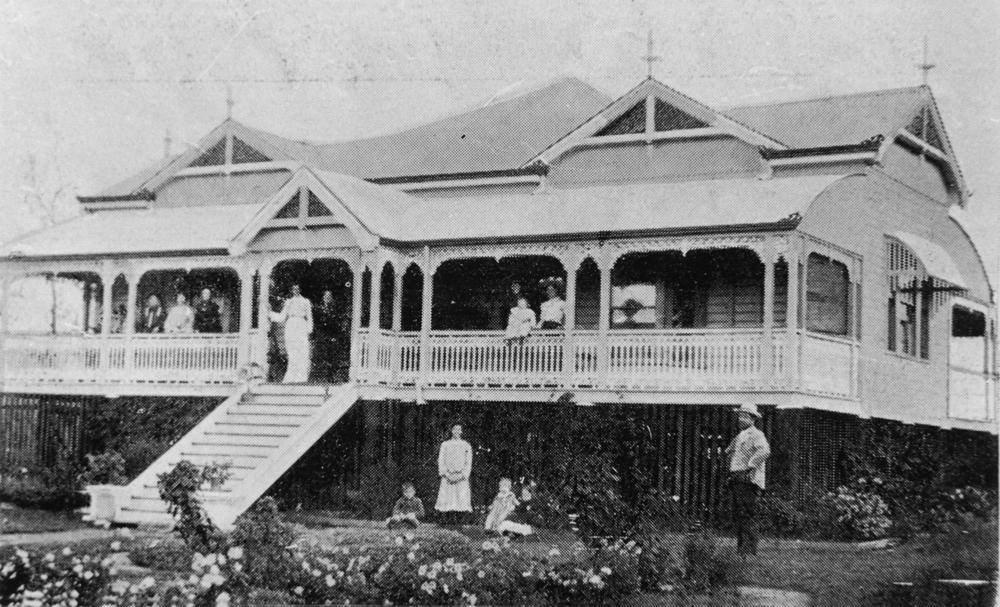 Samuel Dover arrived in Cooktown in 1888, and his first son was born at Port Douglas in late 1889. After a failed enterprise to grow bananas up the Daintree River and set up a dried banana industry he eventually arrived in Boonah to set up and manage a creamery at Coulson in 1891, moving the creamery to Boonah where he later built the Fassifern Valley's first butter factory for Howes Bros in Church St. and managed it. During this time in Boonah he set up business as Farmers' Exchange utilising a small shop in High Street, opposite the now Cultural Centre, as an agency for Howes Bros (produce agents of Brisbane) and agencies for agricultural implements, cream separators and refrigeration plants.
Reference is made by J.R. Dover of an office conveniently adjacent to the railway station in Park St. This was assumedly prompted because of its proximity to the railway station and the fact that son James became active in the business. Maize was the popular grain in those days and it is recorded that he would (with other grain merchants)  meet the farmers" wagons at the outskirts of town buying their grain and paying in cash as soon as loaded on rail wagons so that the farmers could purchase their supplies  before returning to their properties.
With the arrival of a brother-in-law (Glanville) his business moved to what is since referred to as the Guardian Building in Church St which was part of an extensive shop complex he built jointly with CWL Heiner of Ipswich. This site saw a significant advancement in sales of produce and turnover, and the involvement of his son James Randolph Dover as manager. Oil engines were imported from England (perhaps arranged during his 1910 visit) and sold under the name of "Victor".  The report that some were lost when the ship was sunk by enemy action gives an indication of dating..
Early 1900's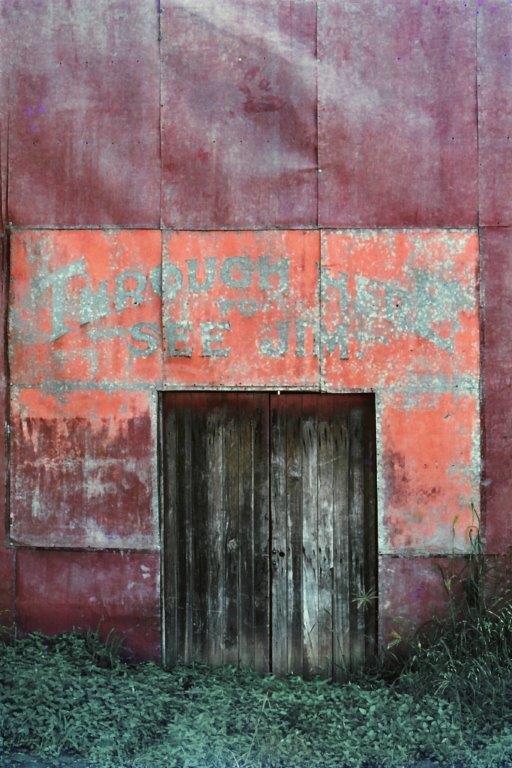 The innovation of an electric light power plant under the building supplied power for the School of Arts and other buildings at the southern end of town.
It was common for J R Dover to deliver, install and start up cream separators by horse and sulky. Selling Insurance to farmers south to the border (33km) necessitated a journey by horse and sulky, staying overnight to return next day. Equipment sales also included incubators and sewing machines.
A Luya Julius Transport building was acquired in Brisbane and re-erected at 45-47 High St, Boonah on the original site of Streiner's Dugandan Hotel.  Covering a large concreted floor the building fronted High St and the railway yard. Operated as Farmers' Exchange it accommodated service facilities, storage and showroom facilities to cater for additional motor car agencies acquired. However after a disastrous fire business was conducted in the remaining half of the building which was later sold.   J.R. Dover acquired the site of the open air picture theatre next door where he continued the business as James R. Dover utilizing the existing office, ticket office and projection shed.
Early 1930's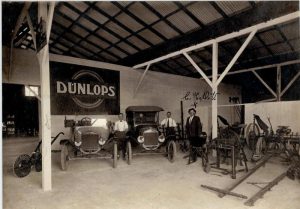 A busy time for J.R. with district agencies for Ford motor vehicles, McCormick Tractors farm equipment and parts.  All this plus a service station, tyre re-treading plant and petrol driveway – and weekly pig sales at Dugandan rail terminus.  These were depression years, business turnover was hard to maintain and cash hard to get. This site was upgraded in the mid 30's with buildings facing High Street being demolished and then again re-built in 1949 to keep pace with demands of the farming community who were starved during the war of equipment availability
Post War
During the war years only son Trevor was participating in the business, but after this time saw all three of J.R's sons take an active role within the business – Joe, Noel & Trevor.  To take advantage of additional agencies which were available, a subsidiary of the company named Boonah Auto Company was formed, and was managed at this time by Noel Dover.  Situated in the building next door to Wilkie & Nielsen it held the Nuffield Franchise together with Rover Mowers, Crossley Refrigerators and saw the introduction of the new TV's.
Although a variety of Ag Machinery brand names were marketed the major manufacturer for whom we were an agent was International Harvester Co which had a factory at Geelong Vic.  From an agent we were listed as a dealer and under this arrangement had to provide assembly and storage facilities to cater for anticipated sales over a certain period.  With subsequent forward ordering so that IH could arrange steel procurement and production flow of the implements and tractors they would produce.  This bought on great changes for us and as our premises in High Street proved inadequate an additional 3 acre site at Macquarie Street was developed.  Imported International Trucks were always marketed but now local manufactured models, sourced from the new IH truck factory at Dandenong Victoria, provided increased turnover to the farming community of Boonah and Beaudesert.
1950's
In 1953 the IH Dealership at Beaudesert became available.
Initially farmers were personally contacted by attendance at the pig and cattle sales every Monday at Beaudesert railway yards, and in 1955 buildings of a plan approved by IH by which all dealers could be recognized were erected on Telemon Road.  Initially the site was staffed by JR, (Jim) Dover who commuted over the unformed track from Boonah each day as did another local – the reliable sales representative Bert Barlow who gave many years of loyal service.  After JR's retirement his son Trevor Dover took over, maintaining the good relationship between business and farmer.  Trevor put in 25 years at the Beaudesert branch before retiring and during the 1990's initiated the company name change to Dover & Sons.
1969
With the construction of the Maroon Dam we diversified into Irrigation, which further consolidated our business. In dry times when machinery sales declined, which resulted in a lack of staff activity, we were able to overcome this void in turnover with increased sales of Irrigation and allied equipment. Through advancement in staff training, education and practical experience we are now proficient in the design, installation and service of major plants and importing Zimmatic lateral move and centre pivot irrigators from the USA.
1981
The site acquired in 1981 at the corner of High and Railway Streets in Boonah now houses our registered office, a showroom, parts and workshop. This acquisition resulted in the vacation of 41 High Street (original open air theatre) which was re -developed in 1999 housing a restaurant, newsagency and offices.